◆10%OFF on purchase UP to 8000JPY! 15% OFF on purchases over 13000JPY

Bukkake Titty Babe Miyu Saitoh(The first but the last! 2K/4K)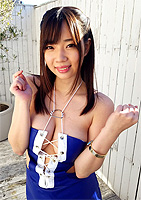 FHD1920x1080 h264
Add 2K
4K3840x2160 h265
Add 4K
update:
2018.4.18
total time:
59min
category:
High Vision Bukkake
title No:
BLHD-34
price:
2KHD 5900JPY
4KUHD 6990JPY
rate:
2KHD:5Mbps~
4KUHD:10Mbps~
size:
2K:1920×1080
4K:3840x2160
file size:
2K:2.10GB MP4 h264
4K:4.18GB MP4 h265
Tits Job/Tits Bukkake:10loads Bukkake :40loads
Total 50guys50cumshots
2018.Oct.21 The 4K QFHD 3840x2160 has been added as the first 4K from milky-cat.com! You must connect by wired or super rapid broadband connection.
The files are 3 separated as file1/1.90G, file2/1.82G, and making/460M.
4Kdownload will take much longer!

Actually Miyu Saitho was retired in Dec. 2017 and She had tons of funs. So this download has been updated before VIP update for enthusiasts and IMPORTANT, this is thin mosaic before new rule. Cute titty Miyu was touched a lot of guys and make blowjob, tits job, then she got her first bukkake with over 50guys, and rub her entire body till being cum glossy venus.
Capture preview